Howdy,Hej,Moin Moin,Shalom,Sawadee-khap,Bonjour,Hóla,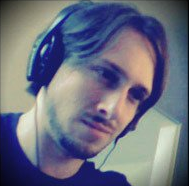 My name is André Klein. I was born in Germany, grew up in Sweden and Thailand and currently live in the Middle East.
When I'm not working on precarious manuscripts or wrangling codes and clauses into temporarily stable states of ebooks, paperbacks and websites, I'm blogging here or at learnoutlive.com and sending out tweets into the ether of ambient connectivity (nope, I don't have a clue what that means, either).
Map Of Time Spent Doing Stuff
The Rise And Fall Of Writing
My Babelfish*